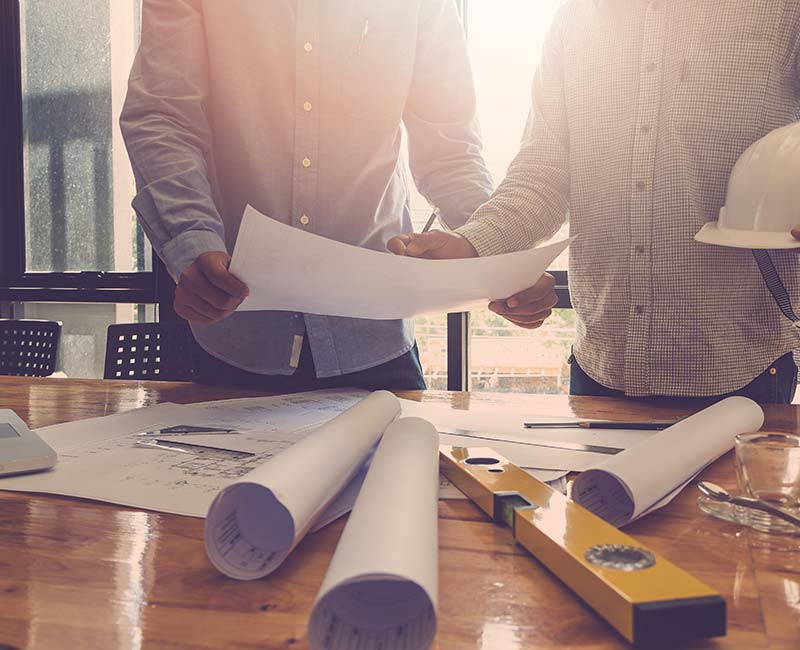 Advantage Dirt's owner, Brian Stickney, is a product of his raising through the trade. Brian learned the dirt business literally, from the ground up. First, as a laborer out of high school, then an operator, foreman, superintendent, project manager and finally operations manager at different companies  throughout his career. In 2005, he established Advantage Dirt Contractors, Inc. Since that time, Advantage Dirt has prospered and grown in markets such as data centers, mass excavation operations, underground utilities and private development projects. Advantage Dirt also provides construction management services for all civil trades. We currently have the capacity and resources to self-perform work throughout Washington, Oregon, Idaho and Wyoming.
We pride ourselves in being a competent quality team member for the General Contractors and/or owners we work for.
We Build Lasting Relationships

ADC "from their laborers and operators to their project management team, is one of the most professional CE contractors I've worked with. Always professional and willing to go the extra mile to get the job done with an unwavering commitment to quality. Jeremy, Jeremiah, Carl and the whole team are an absolute pleasure to work with."
ks nuehring
superintendent

"Rosendin hired Advantage Dirt to perform all the required site excavation for a fast-paced data center project in Central Washington. This project would require over 25,000 LF of trenching for site utilities and electrical distribution. This work would also need to be done under a tight moving schedule. And would also be hindered by a customer that was constantly making changes. Through all of this, Advantage Dirt was able to provide the manpower & equipment necessary to meet our construction needs. I would recommend Advantage Dirt to anyone who has a construction project that required dirt work, no matter how large the project is!
Commited to Our Clients Vision
When you're dealing with heavy equipment, tight schedule and other trades, safety is crucial on a construction site. Advantage Dirt's safety record is impeccable, holding at a .60 EMR rating for the last 3 years.
Our standards are high and we hold our people to those standards, moving our entire industry forward. Advantage Dirt has become synonymous with the highest quality planning and execution of projects and tasks.
At Advantage Dirt, we take immense pride in driving the industry standards forward, focusing on safety, quality and production. In that order, we believe if you execute the first two well, the third will follow suit.