UNDERGROUND UTILITIES
Using superior, well-maintained equipment operated by highly trained, reliable and professional staff, we work closely with our clients to plan, develop and install infrastructure for large and small jobs alike. We also maintain consistent communication with owners, developers, subcontractors, appropriate agencies and respective communities.
PRIVATE & PUBLIC FACILITIES
HIGHWAYS AND ROADWAYS
Advantage Dirt has an extensive background working with a diverse range of clients including government agencies, municipalities, developers and private land owners, providing us with a measurable advantage in managing roadway projects.
Advantage Dirt's forward-thinking approach ensures that your next project will be completed on time, on spec and on budget. As an industry leader in site preparation and excavation, mass earthwork, data center construction and underground utility installation, Advantage Dirt transforms quality aggregates and materials into exceptional completed projects combining design, function and durability to stand the test of time.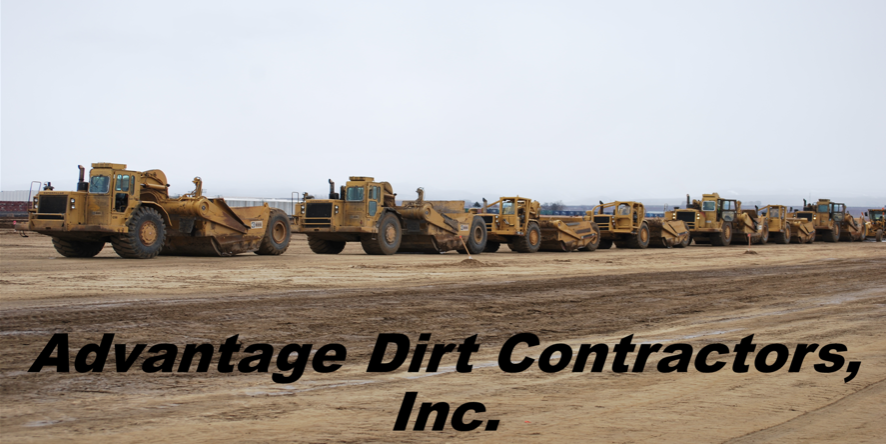 SARATOGA DEVELOPMENT
YAKIMA, WA
CHEYNE LANDFILL CELL 2
EXPANSION PHASE 3
ZILLAH, WA
YAHOO DATA CENTER
QUINCY, WA
SANDER ROAD WATER MAIN
ELLENSBURG, WA
PGE CARTY GAS FIRE PLANT
BOARDMAN, OR
GEN 5.9
QUINCY, WA
PATRICK AVENUE IMPROVEMENTS
PHASE 1 AND 2
KITTITAS, WA
CHUMSTICK HIGHWAY TRAIL AND WATER/SEWER EXTENSION
LEAVENWORTH, WA
4TH AND BIRCH CDBG IMPROVEMENTS
GRANDVIEW, WA
3RD AVENUE EXTENSION
ELLENSBURG, WA
THE GROVE – PULLMAN
PULLMAN, WA
THE GROVE – MOSCOW
MOSCOW, ID
THE GROVE – ELLENSBURG
ELLENSBURG, WA
VANTAGE DATA CENTER
QUINCY, WA
SABEY DATA CENTER
QUINCY, WA
MICROSOFT DATA CENTER
QUINCY, WA
MARTIN ROAD RECONSTRUCTION
GRANT COUNTY, WA
UMATILLA SOLAR
UMATILLA, OR